The Atomic wallet is an easy to use multi-asset wallet that supports many cryptocurrencies in addition to Cardano. This makes it attractive for people who invest in ADA as well as other crypto assets. In this guide we will walk through how to stake your ADA using the Atomic Wallet.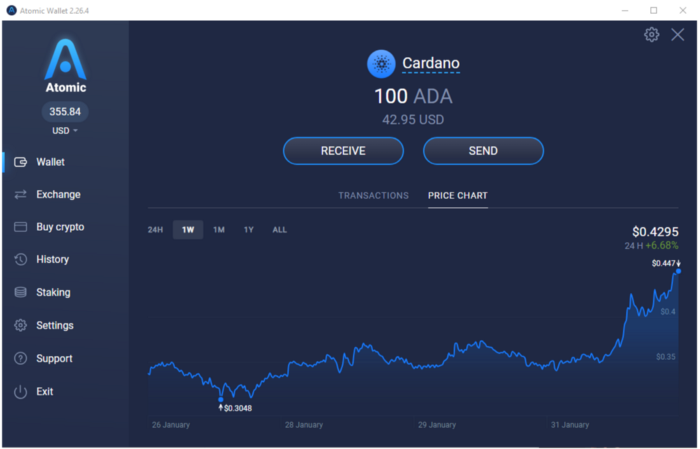 ——
The first step is to setup your wallet and fund it with some ADA. We won't cover that here. Once you have some ADA in your wallet select staking on the left column. Then select Cardano from the list.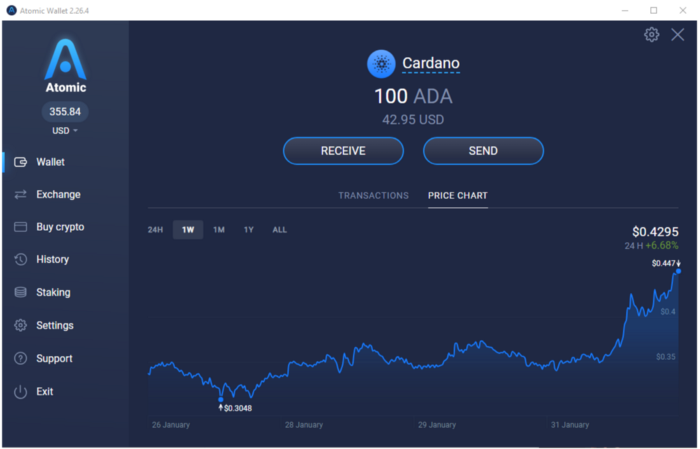 ——
Note that the Atomic Wallet displays the annual yield as 5%. This is approximately what you can expect to earn given the Cardano network parameters if you select a pool that has good performance (more on how to select a pool below).
To begin staking, you first need to choose a pool. Click the button "CHOOSE POOL".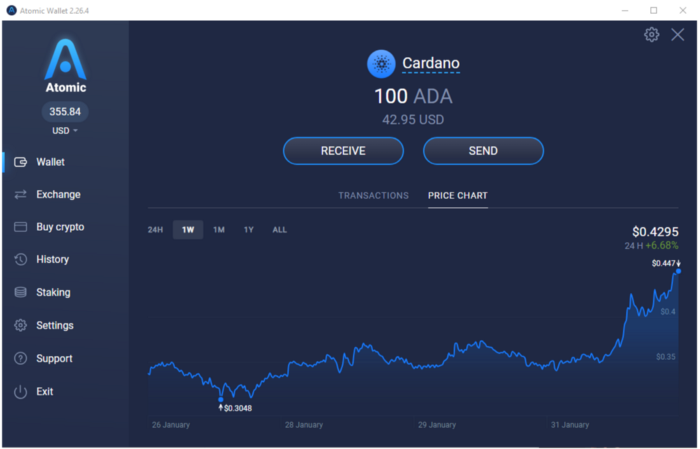 ——
By default the Atomic Wallet stake pool will be selected. However, you may want choose a different pool for several reasons. We recommend doing your own research before selecting pool and have published guide here that explains the factors to consider. Websites like pooltool.io, adapools.org, or adafolio.com are fantastic resources.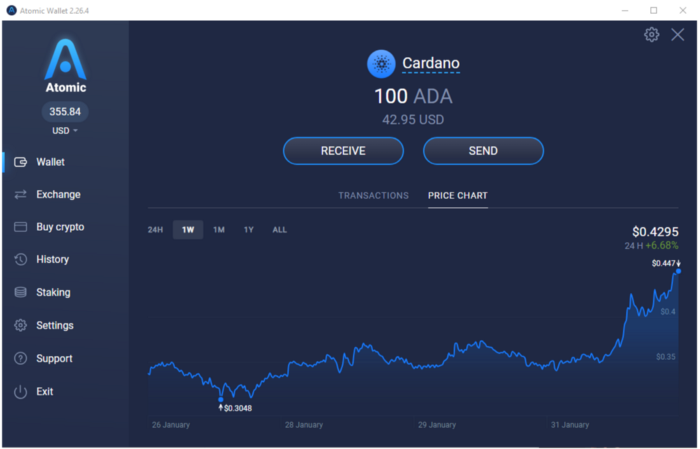 ——
In order to select a different pool, click on the pool "Atomic Wallet" and select "Custom pool" in the menu.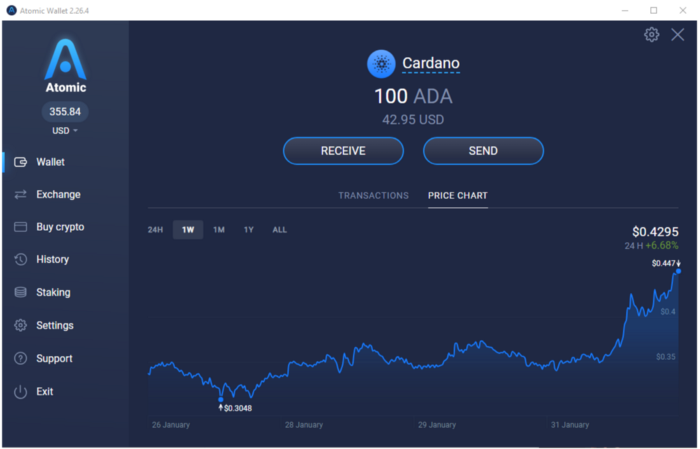 ——
The custom pool input form will open. Here you will need to enter the pool name and the pool ID. The pool ID for your pool can be found on PoolTool. The example below shows how to select VIPER stake pool (d69b6b16c6a135c4157365ded9b0d772d44c7628a05b49741d3ae25c) as an option.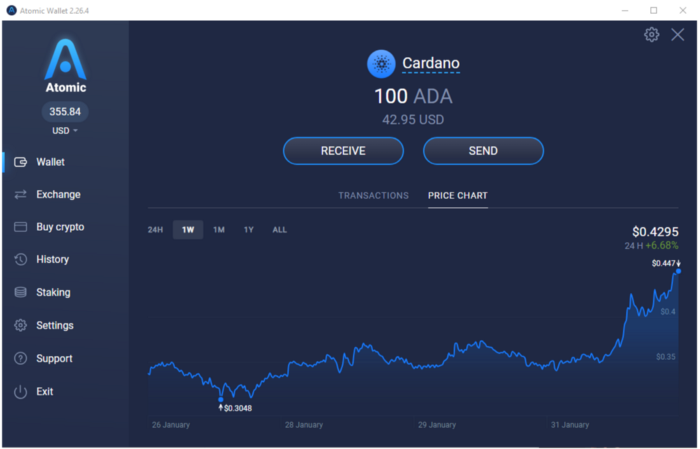 ——
Once you have selected your pool, you will then preview the selection prior to submitting the transaction. If this is your first time staking the wallet, a 2 ADA deposit is required for registering the new staking key in addition to a transaction fee. The deposit is specific to the Cardano protocol and not a fee charged by the wallet or the pool.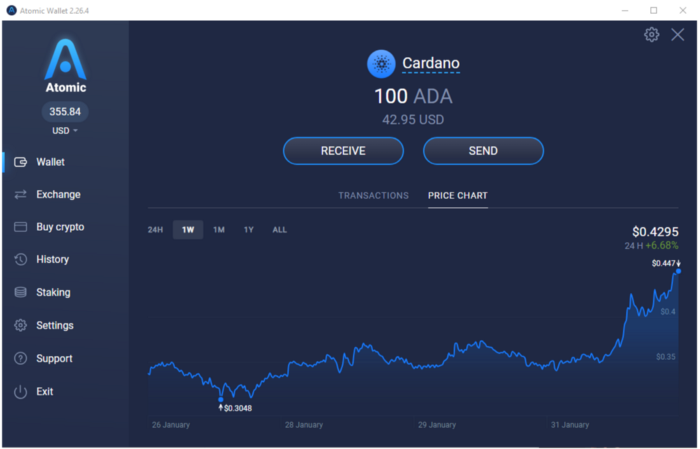 —–
Enter the wallet password in order to make the delegation transaction on the network.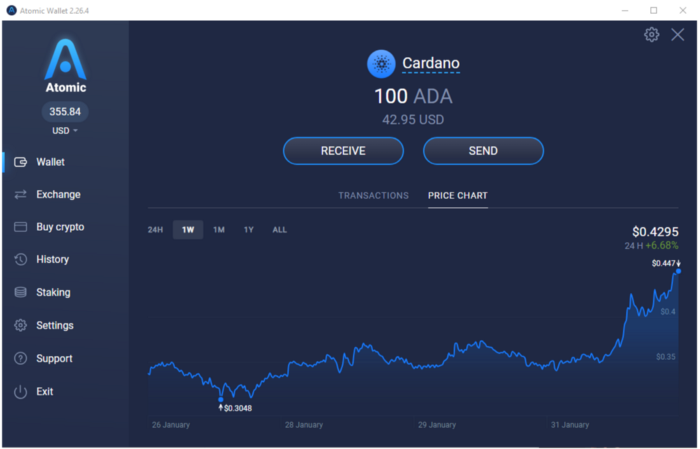 ——
Successfully delegate your ADA to a stake pool to begin earning rewards.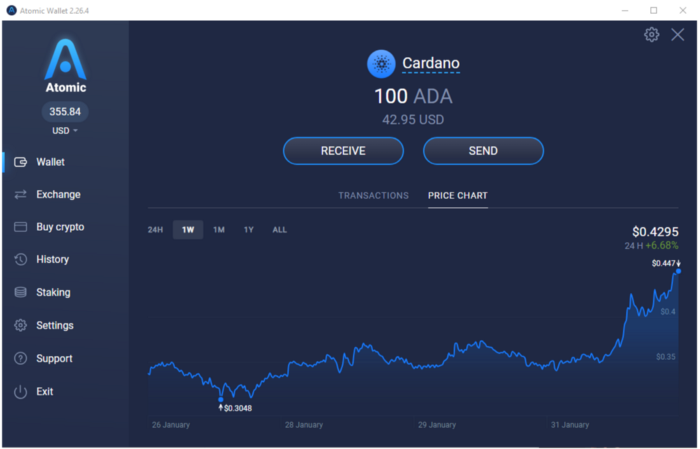 ——
Once your ADA is successfully staked, it will take a few days to begin seeing rewards. The Cardano blockchain takes what are called "stake snapshots" every 5 days (one epoch). These snapshots are then used in the following epoch (another 5 days later) and the results from that epoch take another two epochs to show up in the wallet. After the initial delay, rewards will show up routinely every epoch. The un-delegating process works in reverse, after un-delegating your wallet you will continue to receive rewards for two epochs. See our Staking Rewards Timeline for further explanation.
---
If you have questions about staking or anything else related to Cardano, feel free to join our Telegram channel. Follow us on Twitter and Reddit to be notified of future posts!